Music Friday's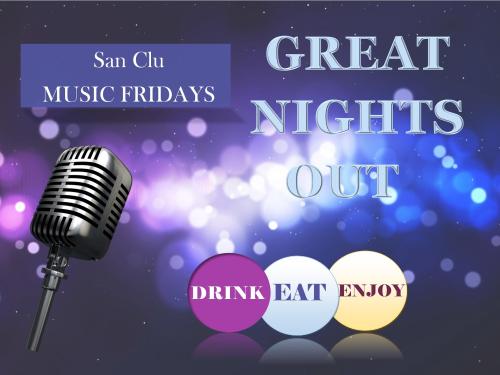 Join us for tribute acts, disco and live music.
Celebrating a birthday? book a table in the restaurant and then dance the night away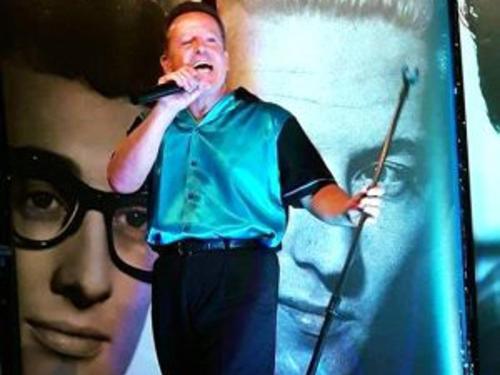 We aim to return to live music once able, we will keep you updated on here and our social media pages when that will be.
CANCELLED
June
Friday 5th Andy Mack
Saturday 6th Cockney Night £15pp includes pie and mash
Friday 12th Ozzie and the uglies
Friday 19th Chicory Tip
Friday 26th Marilyn Sky
July
Friday 3rd Trilogy
Friday 10th Rokka Roller
Friday 17th The Totsy's
Friday 24th Claytons Musical Variety Show
August
Friday 7th Elton John Tribute
Friday 14th The Jive Guys
Friday 21st Krackerjack Band
Friday 28th Elvis Tribute
September
Friday 4th Michael Buble Tribute
Friday 11th Westend meets Broadway with Nikki Red
Friday 18th
Friday 25th Marilyn Sky
October
Friday 2nd Lonnie Donnegan Jr Band
Friday 9th Ricky Fontayne Rock n Roll night
Friday 16th The 45's
Friday 23rd
Friday 30th COCO 70's and 80's Soul and Disco
Saturday 31st Murder at Fawlty Towers £39.95pp including meal
November
Friday 6th Chicory Tip
Friday 13th
Friday 20th The Totsy's
Friday 27th Elvis Tribute
December Book your Christmas Party
Friday 4th Trilogy
Saturday 5th Mangetout recovery party band
Friday 11th Michael Buble Tribute
Saturday 12th Rokka Roller
Friday 18th 80's Disco night with Phase 2 Discos
Saturday 19th 80's Disco night with Phase 2 Discos
New Years Eve
Call in for a What's on guide
2020 Events
Early booking available, contact reception on 01843 592345
Mrs B's Boys Comedy Dinner Show
Mammy's here!
Ireland's most famous Mammy now has her own comedy diner show. And it's a must for fans of the TV classic.
Join Mrs B and her clan as they attempt to enjoy a civilised family meal in the very same restaurant that you're eating in. What could possibly go wrong?
An interactive comedy dinner show with a 3 course dinner included. That's nice!
Filled with tomfoolery and chock-full of cheekiness. A f*****g great night will be had by all!
Saturday 28th March 2020
£34.95pp
Cockney Sing-a-long
Don't dilly dally about, join us for a Cockney sing along on the ole Joanna. Entry is £15pp (pre booking advisable) and includes pie, mash and liquor. The Cockney Knights are travelling down from London to entertain you with all the classics such as doing the Lambeth walk, show me the way to go home and some Chas and Dave. Roll out the barrel and enjoy a good ole knees up, a Knight not to be missed.
Saturday 6th June
£15pp
Murder at Fawlty Towers
A murder mystery… Fawlty style!
Basil's plans to host a murder mystery evening at Fawlty Towers are scuppered when the Hotel Inspector is actually found murdered in his room! Typical…
All the staff at Fawlty Towers have a motive. But who is responsible?
Collect the clues, question the characters and solve the mystery!
For a unique, interactive murder mystery dinner… Pop along to Fawlty Towers for Murderous Mayhem!
Saturday 31st October 2020
£39.95pp
EVENT TERMS AND CONDITIONS
* Payment is required at time of booking, tickets are not refundable however should you be unable to attend we are happy to try to resell your tickets for you.
* We may record or take photographs of events for marketing purposes, if you do not wish to be recorded please let us know.
* Should you arrive late for the event every effort will be made to accommodate you however we cannot guarantee that food pre ordered will not be spoiled or a course missed.
* The entertainment is provided by a third party and as such the hotel is not responsible for events beyond our control.